Der aktuelle "State of the Internet / Security report" von Akamai lässt das Jahr 2018 Revue passieren und beschreibt einige der spektakulärsten Attacken - oder auch nur vermeintliche Attacken: Manchmal ist ein "Angriff" gar kein richtiger Angriff. Was zunächst wie ein massiver DDoS-Angriff aussah, stellte sich letztlich als ein verrückt spielendes Tool heraus, das normalerweise solide funktioniert. Der Fall zeigt, wie schwierig die Erkennung der immer wieder wechselnden Angriffsvektoren wird.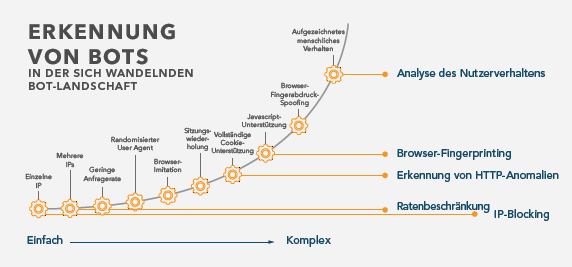 "THE DDOS ATTACK THAT WASN'T"

"Early in 2018, Akamai noticed a customer in Asia was receiving an abnormal amount
of traffic to one of its URLs. The customer was seeing so much traffic that, at its peak, it
almost overflowed the database Akamai uses to log such activity.
When another department flagged this traffic as something to investigate, the initial
report and associated data showed all the hallmarks of a major DDoS attack. Traffic
volume reached 875,000 requests per second at one point. Notes from early in the
incident record the flood of traffic as highly distributed, with early log grabs recording
5.5 Gbps.
"A MASSIVE AMOUNT OF TRAFFIC:"

"When the incident first came to the attention of the Security Operations Command
Center (SOCC), it didn't come to them through normal channels. Instead, it was
reported by another department within Akamai. Something was seriously wrong.
Once the SOCC started digging into the report, they observed a large amount of
HTTP requests going to a customer's URL — leading to an immediate presumption of
attack, as seen in Figure 1. At the time, there simply wasn't any other way to explain
the sudden unexpected flood of traffic."
Mehr Bots, mehr Stress?
Da Sicherheitsexperten stets versuchen, Entwicklungen vorauszusagen und Schutzmaßnahmen zu gewährleisten, ist Stress – wie individuelle Erfahrungen zeigen – in unseren Positionenvon nicht zu unterschätzender Bedeutung. Auf Konferenzen werden bereits spezielle Vorträge zum Thema Stress und Burnout in dieser Branche gehalten. Amanda Berlin von Mental Health Hackers ist Gastautorin für diese Ausgabe, und sie geht diese Angelegenheit mit einem Beitrag zu "Awareness Training for Hackers" offensiv an.
"MENTAL HEALTH HACKERS (MHH):"
"Everyone has mental health needs at different levels. Whether or not you have a
condition that makes it harder to maintain good mental health can also be a factor.
Keeping it in the forefront of your decision making, just as if you were to go to the gym
every day for physical health, can make incredible differences in your day-to-day life.
Whether you're attempting to do some self-reflection, or help out a friend or family
member, trying to tell the difference between what expected behaviors are and what
might be the signs of a mental health condition isn't always easy. There's no simple
test that can let someone know if there is a mental health condition, or if actions and
thoughts might be typical behaviors or the result of a physical illness."
---
On-Demand Webinar: State of the Internet / Security: DDoS and Application Attacks
---
Diese und weitere Themen im aktuellen ""State of the Internet"-Sicherheitsbericht 2019: DDoS- und Anwendungsangriffe": Zum Download bei Akamai